Группа по устойчивому развитию
Established in 1982, MEAN WELL has been working as a "reliable partner" with customers, suppliers, contractors, and employees to build long lasting mutual trust relationships based on the spirit of "good intentions." MEAN WELL has six branches in Taiwan, Guangzhou, Suzhou, the United States, Europe and India, one cooperative factory in Philippines and eight offices in different areas, as well as over 245 distributions, more than 500 supplier partners and 20 subcontractors, with 10,000 plus standard models launched all over the world. Serving a wide range of industries includes industry automation/control, LED signage/lighting, medical, information/telecom/commercial, transport, and green energy.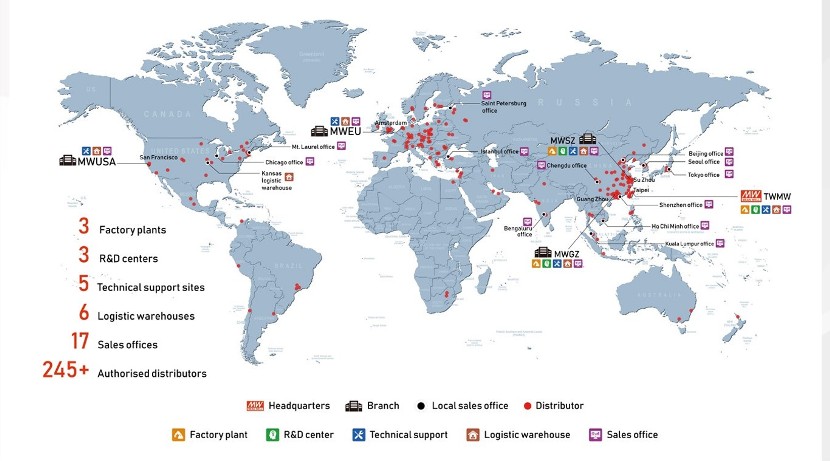 MEAN WELL power supply is sold in more than 80 countries worldwide
PowerNex was founded in 1997, named after the words "Power" and "Nexus". The original intention was to follow the example of MiTAC for manufacturing and Lemel for distribution, which was also PowerNex's business strategy, and holds "sincerity, quality, speed, service" as the corporate culture.

The market position of PowerNex was to distribute multiple power supply products and sell to customers all over the world. However, we suspended the plan and changed the brand to "MEAN WELL" due to a trademark dispute.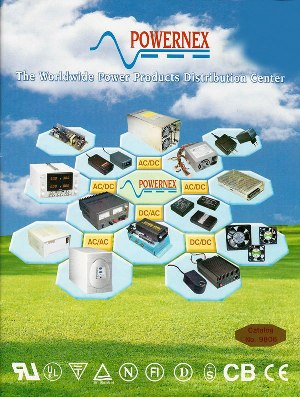 PowerNex published the first catalog in 1998
In 1993, MEAN WELL established the manufactory in China, which was Guangzhou MEAN WELL (the original name was Sino-foreign cooperation Guangdong MEAN WELL Electronics Co., Ltd.), providing local services for the vast market in China. Afterwards, Suzhou MEAN WELL was established in 2006, providing more immediate services to local and foreign enterprise customers in east China.

To expand the range of partners, in March 2020, MEAN WELL established SHARE WELL (www.sharewell.cc) in China, and took "share the resources, share the bright future" as enterprise policy, focusing on the power industry. The development projects include 6+1 areas such as manpower planning services, cooperative factory investment, distribution expansion, automation equipment development, supply chain cooperation, innovation incubation center and financial investment project etc.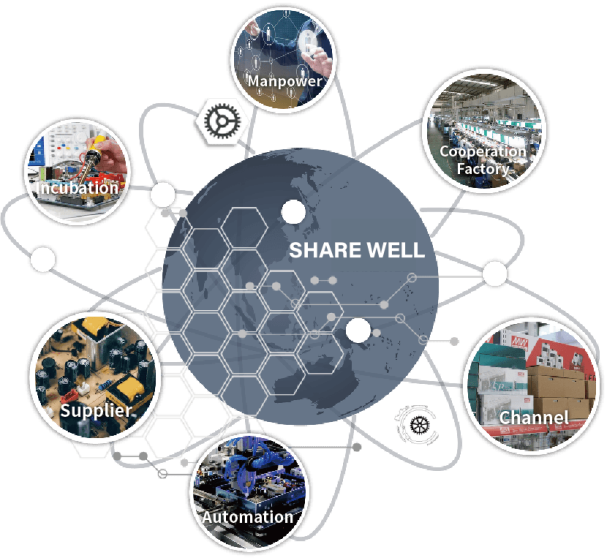 SHARE WELL was established in 2020, for expanding the range of cooperation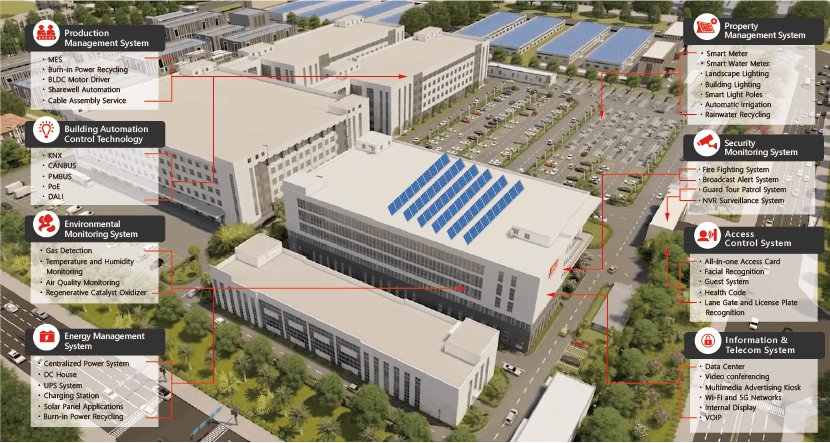 New MEAN WELL Suzhou intelligent Campus is expected to complete in Oct. 2022, with 40% of the area will be used by SHARE WELL
In 2000, I called the employees to build the MEAN WELL Volunteer Club, which was to mainly care for the disadvantaged groups and donate to charities. Afterwards, I expanded the serves to more social welfare organizations such as for children, disabled and elder people. In the past 20 years, MEAN WELL has been dedicating to charitable activities silently. In June 2019, MEAN WELL officially established MEAN WELL charity foundation, then set the starting house (the current location of Banqiao Venture House) as the MEAN WELL charity foundation - Community Care Base, providing a warm strength and a sense of belonging to the elderly, retired employees or the families of MEAN WELL employees who need help.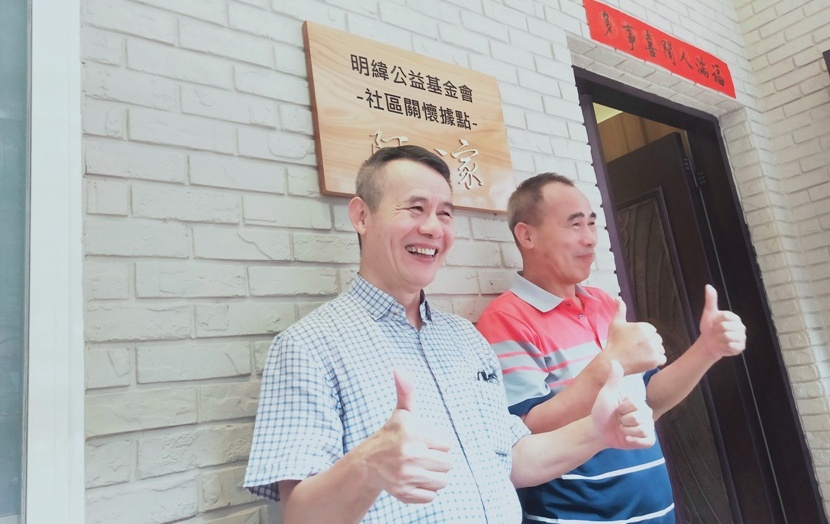 The current location of Banqiao Venture House is now the MEAN WELL charity foundation - Community Care Base
According to Micro Technology Consultant report released in March, 2020, MEAN WELL is ranked the 4th in global power supply (DC output) makers. The main sales of the top 3 power supply companies are mostly from ODM/OEM, however, MEAN WELL is a power supply company who has its own brand. Moreover, MEAN WELL has more than 10 thousand standard power supply models, as well as overseas branches, service bases and distribution channels. There are MEAN WELL partners in every big city around the world. Sharewell set back behind the scene and helped MEAN WELL for outsourcing and OEM tasks, also still remained a good partnership with supplier partners.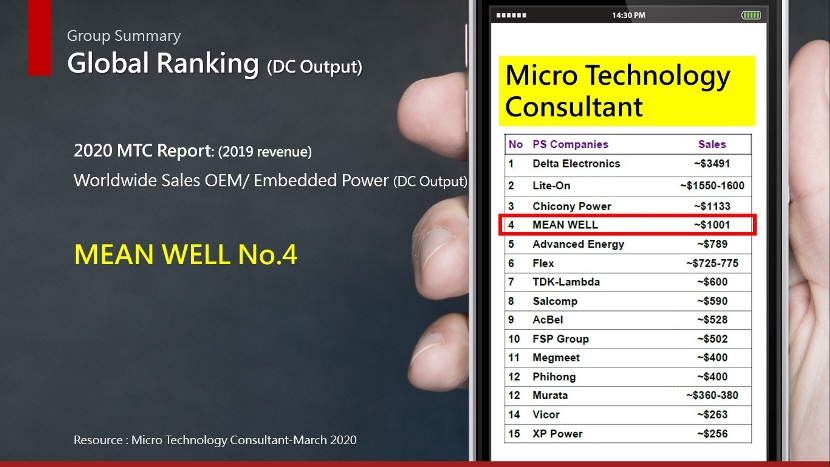 Micro Technology Consultant report in March, 2020
As early as 2015, I knew that inheriting culture is very important to MEAN WELL's sustainable development, so in 2018, I asked Commonwealth Magazine to assist MEAN WELL in publishing a book and documentary on "The Power of Reliable Partners", which took nearly three years. It is scheduled to be officially published in December 2020, and the day of the new book launch meeting is also the day of the annual charity concert with the theme "Trust and Gratitude".

The "I Love Danshui River" event has been held for 10 years. In 2019, Commonwealth Magazine @CSR event also joined in the event and promoted the "Do One Thing for Danshui River" project. This year, 47 MEAN WELL partners have been called to participate in this project together.
MEAN WELL Charity Foundation has recently actively promoted the "replacement of LED lighting in kindergartens throughout Taiwan", held "Youth Growth Lectures" and "Caring Service for the Elderly ", etc. MEAN WELL partners have all contributed money and participated enthusiastically, which is so touching! Perhaps it is because of such kind thoughts that we have come through this far today, and MEAN WELL's competitiveness has been improved year by year!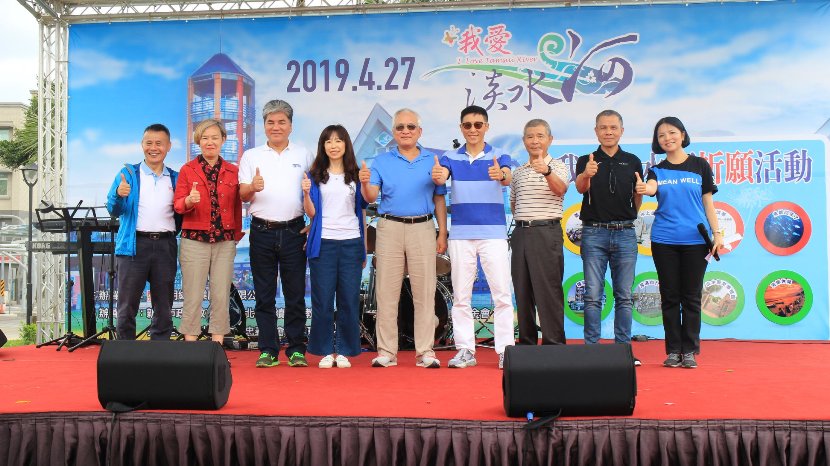 MEAN WELL and Commonwealth Magazine @CSR jointly promoted the "Do One Thing for Danshui River"
Affected by COVID-19 in 2020, the global economy is in recession. Countries and cities are locked. People have to wear mask outside and keep social distance. Many partners are also affected a lot on business managing. MEAN WELL declared "Having good intentions, caring our partners, providing the power of stability and assisting industry to recover" as a start amid epidemic, proposing the 3% stimulation plan for global customers and donation charity organizations in September 2020, which had received some enthusiastic and positive responses. We hope this small kind behavior of MEAN WELL can affect more people to promote industrial recovery and people can get back to normal life.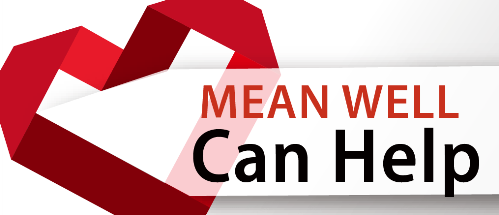 MEAN WELL promotes 3% stimulation plan
In recent years, I have been thinking about the future development of MEAN WELL and read a lot of articles on "Sustainable Development". I realized that Pan MEAN WELL group's future will be based on the concept of SDGs (MEAN WELL, PowerNex, Sharewell, Charity Foundation), holding "Reliable Partners and Sustainable Development" as the company slogan, and developing ESG companies (Environmental, Social, Governance). We look forward to every our old friend and new partner to create more "ESG company" and contribute their efforts to build a better environment for the next generation!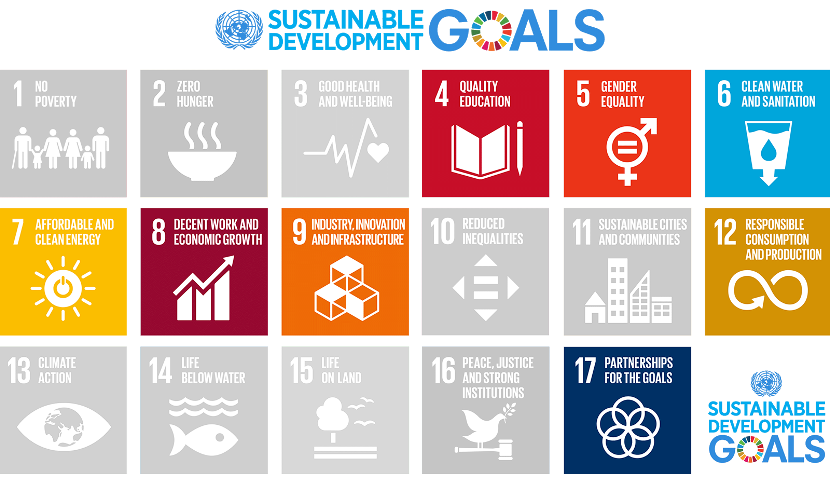 SDGs
In order to promote Pan MEAN WELL group to establish more ESG companies, we expect to annually increase 10% of budget in charitable activities and hold SDGs lectures in Chinese and English regularly in 2021~2030. Our goal is to establish 100 ESG companies in 2030, and foster two or more SDG companies for initial public offering during 2025~2030.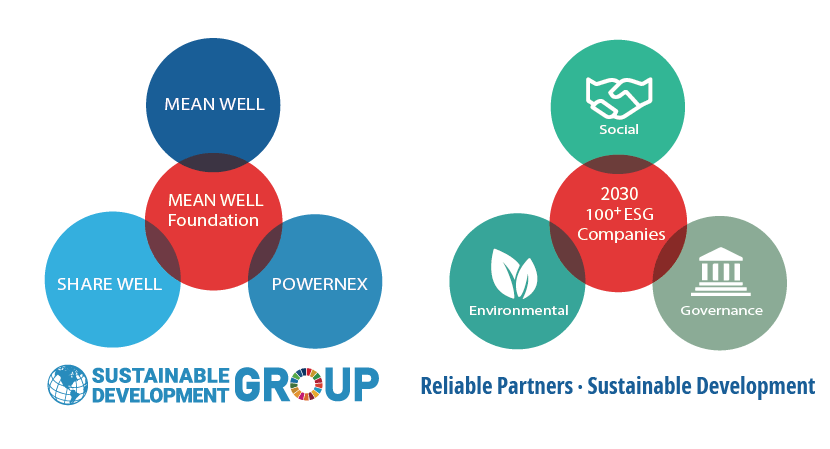 SDG of Pan MEAN WELL Groups
Sincerely,
Jerry Lin